INSTALLATION IN THREE STEPS
The RSAB system is delivered pre-assembled. It can be easily installed in your own shop by two employees in about 3 hours.

Installation requires just three steps: connection of the supply lines to the air supply of the vehicle, installation of the control unit to the front wall and assembly of the hose system under the tarpaulin roof.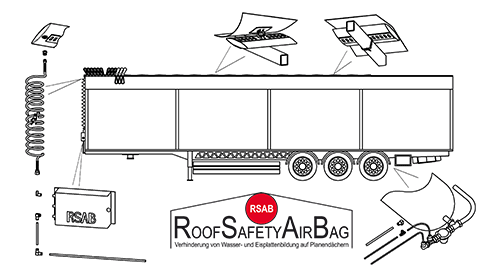 After installation, the system is immediately ready for operation. It is zero-maintenance and no more costs are incurred.

Our detailed installation and operating instructions, which list all installation steps and required tools, support your shop during installation.

If necessary, the system can be removed at any time and re-used in a different vehicle, regardless of manufacturer.
If you should have any questions or if something isn't working for any reason, you can reach us at any time via our hotline, at 0180-5-772224.